Klint Finley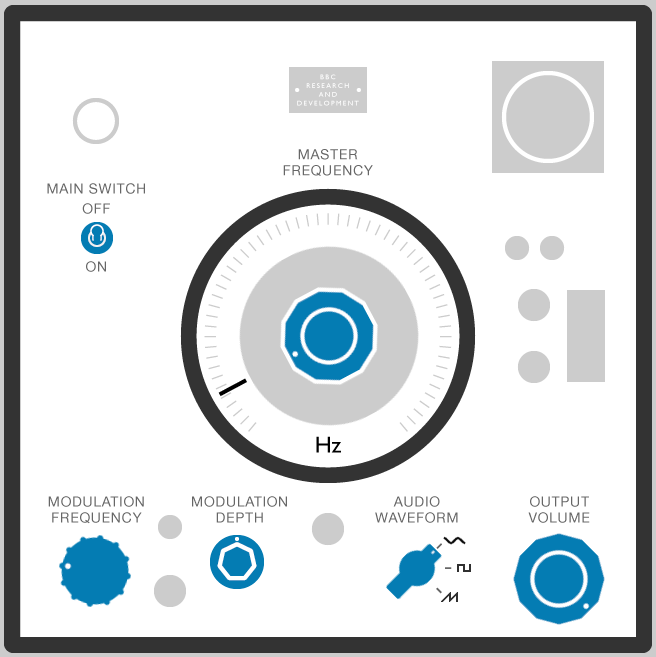 Back in the 60s, before synthesizers were commercially available, the BBC Radiophonic workshop was creating electronic music and sound effects for shows like Doctor Who. The BBC has now published a set of web-based simulations of some of this equipment, using just the Web Audio API of HTML5. The code and explanations are included.
Recreating the sounds of the BBC Radiophonic Workshop using the Web Audio API
Previously: Video: Radiophonic Style Electronic Music Improv
i09 has some interesting back history of Doctor Who and how difficult it was to get the show made:
Also, at the panel, Hussein and William Russell talked about how the first Doctor, William Hartnell, wasn't just a cantankerous old man — he was also a very traditional Englishman, who wasn't used to the idea of women working outside the home. And he didn't know what to make of Hussein, "an East Indian who spoke posh English," said Hussein. Thus, Hartnell took a lot of convincing that an East Asian man and a young woman were going to be up to their jobs. The first lunch Hussein and Lambert had with Hartnell, he seemed reluctant to take on the role, and they almost gave up. In the end, they decided to have a second lunch with Hartnell, at which it became clear that the actor wanted them to prove their qualifications.
i09: The creators of Doctor Who were a scandal