Klint Finley
The conversation is slow moving again this year, but that's actually pretty nice. A few highlights:
Jon Lebkowsky: "There's a real crisis of authority, a question whether we know what we know."
Bruce Sterling: "2012 was all about K-pop and Samsung. Who can't admire these two mushrooming efflorescences of Korean soft power and Korean hard manufacturing? They're the New 1980s Japan."
Sterling: "If the War on Terror had a winner, it's the Qataris. Nobody ever dares to say anything mean about them. Even Israel and the USA are afraid of them, because the USA and Israel both instinctively kowtow to rich guys with TV stations."
Jeff Kramer: "Our parents generation would have bought bigger houses, put down roots and settled in for the long haul, but my lizard brain keeps whispering to stay light and keep the options open."
Sterling: "Americans don't have state-supported censorship, but they do have a civil cold war, and the factions don't talk to one another at all. There's no open debate, there's no discourse. There's a little bit of room for debate within the factions but between them, there's nothing."
Lebkowsky: "I think it was easier for one artist to make a difference when there were fewer people, and fewer of them making art. And, for that matter, fewer rudders to nudge."
Roland Legrand: "Therapists tell me about the increasing damage they see every day, caused by this increasing pressure to perform. The middle class is falling apart under the pressure of globalisation, technology and extreme competition."
Sterling: "I find it disquieting when people want art to make a whole lot of difference. When Vaclav Havel went into politics he stopped being an artist."
And here's a longer excerpt from Lebkowsky, on "present shock":
I find myself taking more breaks from the streams of information by and about my friends, reading more books and fewer activity streams. When I'm surfing online in hyperdrive mode, I feel an anxiety about all that's happening and how to track it. Every day I get notices about so many events that are happening at once, and for every event I make, I feel I'm missing a dozen others. Is it better not to know?

I suppose I've been information-greedy, and greed is destructive.
Full Story: The Well: State of the World 2013: Bruce Sterling and Jon Lebkowsky
In my rant about the new aesthetic of the future, I complained that there were few, if any, genuinely new visions of the future coming out of science fiction. Post-cyberpunk Author Neal Stephenson has been complaining about the lack of innovation in science fiction. Sci-fi author Charlie Stross has responded a question posed by the SF Signal inspired by Stephenson's essay:
Are SF writers "slacking off" or is science fiction still the genre of "big ideas"? If so, what authors are supplying these ideas for the next generation of scientists and engineers?
Stross writes that a few authors - Greg Egan, Hannu Rajaniemi and Bruce Sterling - are pushing the genre forward, but he thinks that the real issue is that science fiction readers and critics want escapism, not new ideas. He writes:
To the extent that mainstream literary fiction is about the perfect microscopic anatomization of everyday mundane life, a true and accurate mainstream literary novel today ought to read like a masterpiece of cyberpunk dystopian SF.

We people of the SF-reading ghetto have stumbled blinking into the future, and our dirty little secret is that we don't much like it. And so we retreat into the comfort zones of brass goggles and zeppelins (hey, weren't airships big in the 1910s-1930s? Why, then, are they such a powerful signifier for Victorian-era alternate fictions?), of sexy vampire-run nightclubs and starship-riding knights-errant. Opening the pages of a modern near-future SF novel now invites a neck-chillingly cold draft of wind from the world we're trying to escape, rather than a warm narcotic vision of a better place and time.
Charlie Stross: SF, big ideas, ideology: what is to be done?
(via Warren Ellis)
In case there are any younger readers out there, this is right on:
With as serious a tone as I could muster, I said "Listen to me, okay? What I'm about to say is something I want you take in and think about and really hold on to."

He nodded. "Okay, he said."

"This isn't just conversation, this is important," I said. "You listening?"

He nodded again. "I'm listening," he replied with a look that convinced me that he was.

I took a deep breath. "Right now, you're in high school in a small suburban town," I started.

He nodded.

"Everyone you know looks the same and acts the same," I explained. "They may dress differently from each other or belong to different crowds, but they're all the same. Hipsters, brainiacs, jocks, so-called 'geeks' — they're all so caught up with not being left out that they're changing who they are to fit in with whoever it is that will accept them.

"When you show up and you're not like that, it scares them," I continued. "They don't know what to do with you, because they have no idea what it's like to think for themselves. So they try to make YOU feel like the loser, because there's more of them doing what they're doing than there are of you. In such a small group of small minds, the nail that sticks up gets hammered down.

"To them, you are weird," I said. "But weird is good. No, screw that — weird is great! Being weird to someone just proves that you are being you, which is the most important thing you can ever be. There's nothing wrong with you. There's something wrong with them. They can't understand what it's like to be themselves, much less what it's like to be you."

He smiled a little. "You really think that?" he asked.

I laughed. "Dude, look at me!" I said. "I'm 300 pounds of ex-football player covered in cartoon and comic book tattoos, who builds websites and tours the world talking to people about his anime cel collection. Trust me, I know all about being weird."
Joe Peacock: "That's Why You Don't Have Any Friends."
This is all true. In fact, as you get older you'll meet more people like you - maybe not exactly like you, depending on where you live and where you work, but similar people. In fact, as you get older it will start to become more difficult to keep yourself from living a bubble of people who think and act like you do.
I think Bruce Sterling's 1991 talk at the Computer Game Developers Conference is also relevant to mutants of all ages:
Alienated punks, picking up computers, menacing society…. That's the cliched press story, but they miss the best half. Punk into cyber is interesting, but cyber into punk is way dread. I'm into technical people who attack pop culture. I'm into techies gone dingo, techies gone rogue — not street punks picking up any glittery junk that happens to be within their reach — but disciplined people, intelligent people, people with some technical skills and some rational thought, who can break out of the arid prison that this society sets for its engineers. People who are, and I quote, "dismayed by nearly every aspect of the world situation and aware on some nightmare level that the solutions to our problems will not come from the breed of dimwitted ad-men that we know as politicians." Thanks, Brenda!

That still smells like hope to me….

You don't get there by acculturating. Don't become a well-rounded person. Well rounded people are smooth and dull. Become a thoroughly spiky person. Grow spikes from every angle. Stick in their throats like a pufferfish. If you want to woo the muse of the odd, don't read Shakespeare. Read Webster's revenge plays. Don't read Homer and Aristotle. Read Herodotus where he's off talking about Egyptian women having public sex with goats. If you want to read about myth don't read Joseph Campbell, read about convulsive religion, read about voodoo and the Millerites and the Munster Anabaptists. There are hundreds of years of extremities, there are vast legacies of mutants. There have always been geeks. There will always be geeks. Become the apotheosis of geek. Learn who your spiritual ancestors were. You didn't come here from nowhere. There are reasons why you're here. Learn those reasons. Learn about the stuff that was buried because it was too experimental or embarrassing or inexplicable or uncomfortable or dangerous.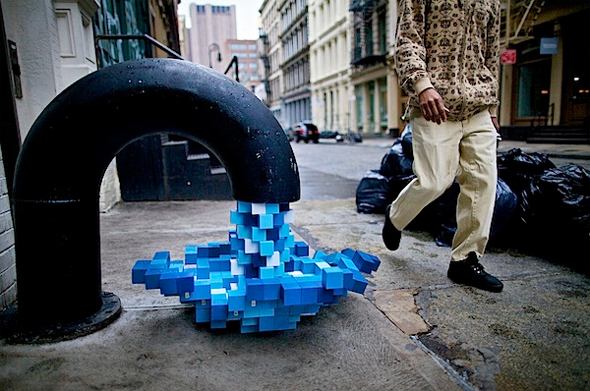 The New Aestetic is a Tumblr by James Bridle, who presented at SXSW this year. It's based on a manifesto of sorts he wrote last year:
For a while now, I've been collecting images and things that seem to approach a new aesthetic of the future, which sounds more portentous than I mean. What I mean is that we've got frustrated with the NASA extropianism space-future, the failure of jetpacks, and we need to see the technologies we actually have with a new wonder. Consider this a mood-board for unknown products.
Bruce Sterling described it as sort of an antidote to atemporality.
Matt "Black Belt" Jones wrote this in response, proposing "sensor vernacular" as the new future vibe:
I guess – like NASA imagery – it doesn't acquire that whiff-of-nostalgia-for-a-lost-future if you don't remember it from the first time round. For a while, anyway. […]

There's both a nowness and nextness to Sensor-Vernacular.

I think my attraction to it – what ever it is – is that these signals are hints that the hangover of 10 years of 'war-on-terror' funding into defense and surveillance technology (where after all the advances in computer vision and relative-cheapness of devices like the Kinect came from) might get turned into an exuberant party.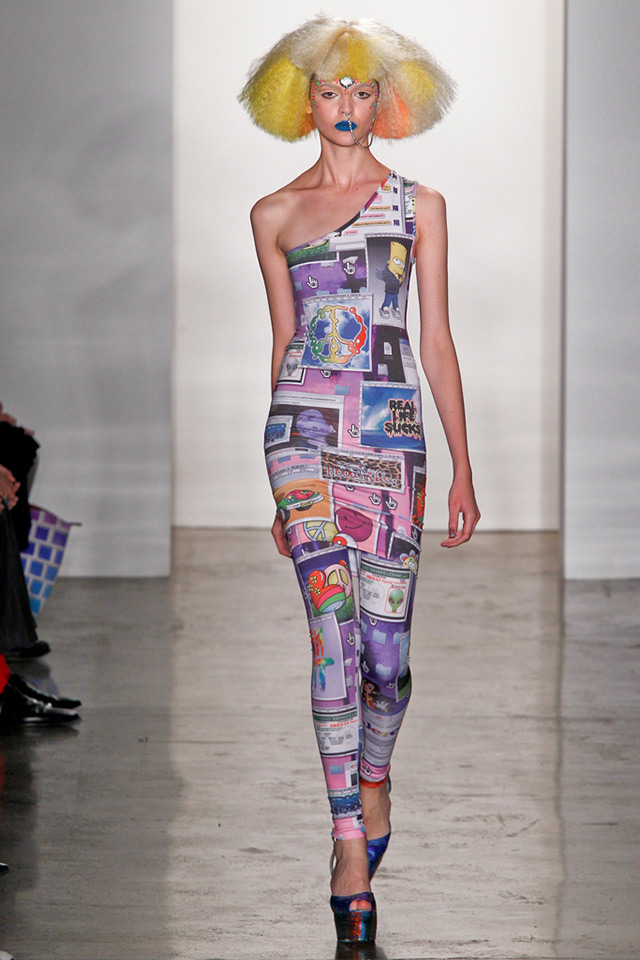 From the Jeremy Scott Fall Collection
I like Bridle's stuff, but it's hard for me to feel like it's a truly new aesthetic. The fashion bits look like electro revival scene style from the 00s that continue to be popular today, which is itself a revival of 80s electro, hip-hop and synthpop. And 8-bit already got a revival in the 90s and 00s, and of course that was all 80s nostalgia. Glitch still felt vital in the early 00s, but it's by now passe (and it was all probably predated by Amiga stuff anyway). A lot of this stuff Bridle is rounding up still feels like retrofuturism rather than something new. We've had steampunk and dieselpunk and atompunk, so now it's pixelpunk. We're about to hit full circle and have retro-cyberpunk complete with VR headsets and Power Gloves.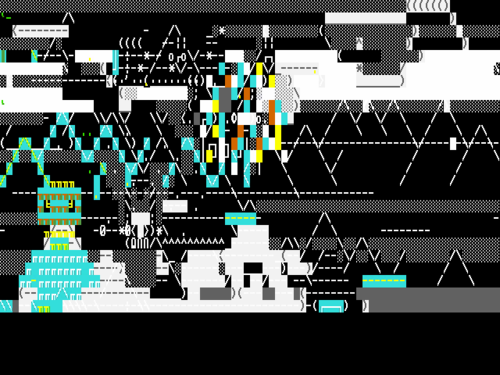 From Chipflip via The New Aestetic
And as to sensor vernacular, does that feel like "the Future"? Not to me. This machine vision stuff has been coming to us for a long time, with Terminator, Predator, Until the End of the World, etc. We've seen visions of the future where computers triggered by sensors, voice driven computers, unmanned aircraft for decades now. So now we're seeing augmented reality, we're seeing Kinect, we're seeing Geoloqi and the Internet of Things, and yes it all feels very "now" but it doesn't feel that much like the future because it's just taking too long for technology to catch up to our imaginations. Kinect and Siri just aren't Kit or HAL.
In 2010 William Gibson wrote about "future fatigue," a symptom or perhaps cause of the atemporality that Bridle decries:
Say it's midway through the final year of the first decade of the 21st Century. Say that, last week, two things happened: scientists in China announced successful quantum teleportation over a distance of ten miles, while other scientists, in Maryland, announced the creation of an artificial, self-replicating genome. In this particular version of the 21st Century, which happens to be the one you're living in, neither of these stories attracted a very great deal of attention.

In quantum teleportation, no matter is transferred, but information may be conveyed across a distance, without resorting to a signal in any traditional sense. Still, it's the word "teleportation", used seriously, in a headline. My "no kidding" module was activated: "No kidding," I said to myself, "teleportation." A slight amazement. […]

Alvin Toffler warned us about Future Shock, but is this Future Fatigue? For the past decade or so, the only critics of science fiction I pay any attention to, all three of them, have been slyly declaring that the Future is over. I wouldn't blame anyone for assuming that this is akin to the declaration that history was over, and just as silly. But really I think they're talking about the capital-F Future, which in my lifetime has been a cult, if not a religion. People my age are products of the culture of the capital-F Future. The younger you are, the less you are a product of that. If you're fifteen or so, today, I suspect that you inhabit a sort of endless digital Now, a state of atemporality enabled by our increasingly efficient communal prosthetic memory. I also suspect that you don't know it, because, as anthropologists tell us, one cannot know one's own culture.
While Gibsons's Neuromancer is mostly remembered for cyberspace and virtual reality and artificial intelligence, there's a lot more going on in that particular future setting. Just about everything that was "the future" during Gibson's life time up to the point that the Sprawl Trilogy books were written: neurotechnology, nanotechnology, space travel, life extension, cryogenics, biological computers and all sorts of other weird biotech. There are even geodesic domes and arcologies.
Where do you really go from there? The transhumanist and singularitian authors like Vernor Vinge, Ken McLeod and Charlie Stross try to take it further, but although their novels may be better and more scientifically accurate do they really have a vision of the future more advanced than Arthur C. Clarke or Isaac Asimov? And besides, even the extropian/singularian strain has actually been around at least as long as the cyberpunk strain.
The Headmap Manifesto was such a buzz when I first read it in 2003 (I can only imagine what it was like to read it in 1999). It didn't so much predict new technologies - mobile phones, GPS and handheld computers all existed at the time - but rather new uses for existing technologies. I already had a smart phone when I read but it still seemed exciting. Minority Report didn't predict any future technology that you couldn't have read about long before the movie was released 10 years ago, but it captured many people imaginations because so much of it seemed to be right around the corner. But now as these things arrive - location aware applications, the Kinect - instead of being amazed we say "oh, it's about time." A friend of mine just bought a 3D printer, which is really cool but it's yet another "it's about time" rather than a future shock.
What comes next, other than iterative improvements to what we already have? Vat grown meat and organs for transplanting? When your first relative gets a vat grown heart transplant, will you think "that's amazing" or "thank God they figured out how to do that in time?"
It's that time of year again. Some good stuff this year. Sterling starts off talking about what he sees as the key drivers of global change:
I've tended to emphasize climate change, urbanization and demographics. Those are big and significant changes in the world, but also pretty easy to measure and quantify. That's like hunting for futurity under the street-lights where it's nice and bright.

So I often tell people that the mid-century will be about "old people in big cities who are afraid of the sky." I think that's a pretty useful, common-sense, plausible assessment. You may not hear it said much, but it's how things are turning out.
Sterling then runs through the futurism of various localities, including fringe groups, including:
Chemtrails. These guys are pitiable loons, but they're interesting harbingers of a future when even scientific illiterates are deathly afraid of the sky. It's interesting that we have cults of people who walk outside and read the sky like a teacup. I've got a soft spot for chemtrail people, they're really just sort of cool, and much more interesting than UFO cultists, who are all basically Christians. Jesus is always the number one Saucer Brother in UFO contactee cults. It's incredible how little imagination the saucer people have.
Sterling's bit on the mud machine of Italy could apply almost equally in the U.S:
The "Mud Machine." This is the Berlusconi media empire, which engages in the unique practice of suppressing dissent by suggesting that everybody in Italy equally useless and crooked, so why even bother. After all, everybody in Italy would have orgies involving underage illegal-alien Moslem prostitutes if they had the chance, so why get all worked up; mind your own business. The Mud Machine works because Italians enjoy being cynical about themselves. Nobody wants to be seen as the chump, so everybody ends up being victimized.
Bruce Sterling and Jon Lebkowsky: State of the World 2012
For an important angle on urbanization check out this Grist interview with professor of urbanism Witold Rybczynski.
Also, the Grinders are running their own state of the world style conversation. You can submit questions for them on Formspring.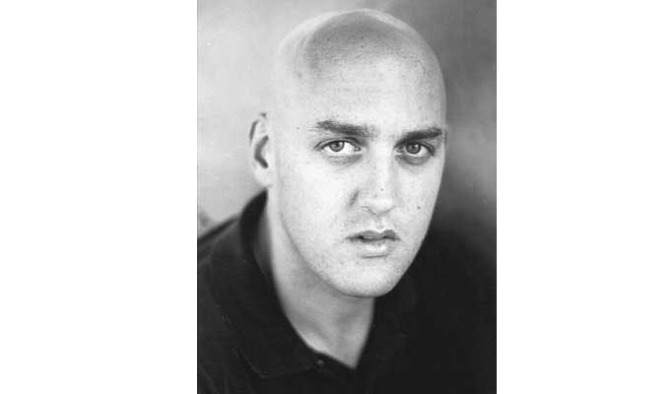 21C is back with new material, plus archival material by or about Hakim Bey, William S. Burroughs, Erik Davis, Philip K. Dick, Ashley Crawford, Mark Dery, Verner Vinge, William Gibson, Rudy Rucker, Jack Parsons, Richard Metzger, Genesis P. Orridge, Kath Acker, JG Ballard, John Shirley, Robert Anton Wilson, Iain Sinclair, Terrence McKenna, Buckminster Fuller, R.U. Sirius, Timothy Leary, Bruce Sterling and more.
Sadly, in 1999, the company went bust, somewhat ironic given that 21•C in that form never made it into the Century after which it was named – the 21st. 21•C stalwart Mark Dery and I made some attempt to resuscitate the title early in the new millennium to no avail.

Yet many of the ideas and issues raised in the original magazine continued to arise, and with them perpetual queries as to how to get copies of the original articles, a nigh impossible task. With the prompting of two other 21•C stalwarts, Darren Tofts and Murray McKeich, it was decided to resurrect a core selection of articles in an archival on-line format. With Mick Stylianou's wizard like help this was fairly painless. It didn't take long to decide to add new material and it is hoped that new issues will be posted at semi-regular intervals.

This inaugural on-line issue takes as its theme Apocalypse Noir – the trend toward the apocalyptic, or at the least extremely dark – in contemporary writing. If earlier 21•C's tended toward the darker aspects of cyberpunk, then the newer crop of writers have given up any pretense of a happy ending. Good luck!
(via Alex Burns)
Bruce Sterling talks about J.G. Ballard:
To me these late-Ballard pieces, these Shepperton pieces – Cocaine Nights, Super-Cannes and so forth – really seem like gentle chiding from somebody who's recognised that his civilisation really has gone mad. They're a series of repetitions that say, "Look, we're heading for a world where consensus reality really is just plain unsustainable, and the ideas that the majority of our people hold in their heart of hearts are just not connected to reality". I think that may be a very prophetic assessment on his part. I think we may in fact be in such a world right now – where people have really just lost touch with the "reality-based community" and are basically just living in self-generated fantasy echo chambers that have no more to do with the nature of geopolitical reality than Athanasius Kircher or Castaneda's Don Juan.
Ballardian: 'Child of the Diaspora': Sterling on Ballard
(via Notes from Somewhere Bizarre)