Klint Finley
Short Vice documentary about the actively suppressed Muslim punk scene in Indonesia's only Sharia province:
Update: I hadn't noticed before but the damned embed autoplays the video. If you want to watch the video, just visit the site.
Klint Finley
Anthony Galluzzo writes:
Even as the New York Times and its ilk now use hipster-bashing to delegitimize the new political awareness among the same un- and underemployed twenty- and thirty-somethings — previously taken to task for their avoidance of politics — the same bashers employ this all-purpose dummy to ventriloquize their own refined and slightly ridiculous consumption habits.

And while Rupert Murdoch's reactionary gazetteers at least acknowledge the ongoing, and (in the case of 13 Thames Street) partly political character of the evictions in which they delight, the enlightened New York Times will always opt for the "fucking hipster" show — the 21st century bourgeois liberal's preferred flavor of minstrelsy — over any 'hard times' depiction of downward mobility among artists, anarchists and other riffraff.

That, after all, could depress today's gentrifiers or tomorrow's property values.
Full Story: Jacobin: Mocking hipsters in the service of capital
Klint Finley
At first I wondered how this article could possibly be relevant to anyone but a youngster still discovering punk for the first time. But, although there are bits I disagree with and the snarky tone is of reminiscent of exactly what the writer is preaching against, I think it's worth a read because of how the ideology of punk has influenced other stuff. Anarchism, activist culture, the industrial scene, indie rock and, to a certain extent, the occulture and psychonaut communties. It can be seen as the roots of modern hipsterism. Arguably, it started earlier, with the beats, or with Dada, or with something else. But that's a conversation for another day.
John Roderick writes:
What I'm talking about is "punk rock" as a political stance, punk rock as a social movement, punk rock as a fashion trend, punk rock as a personal lifestyle brand, and punk rock as a lens of critical appraisal. The shadow of punk rock has eclipsed countless new dawns under its fundamental negativity and its lazy equation of rejection with action.

What started out as teenage piss-taking at baby-boomer onanism quickly morphed into a humorless doctrine characterized by acute self-consciousness and boring conformism. We internalized its laundry list of pseudo-values—anti-establishmentarianism, anti-capitalism, libertarianism, anti-intellectualism, and self-abnegation disguised as humility—until we became merciless captors of our own lightheartedness, prisoners in a Panopticon who no longer needed a fence. After almost four decades of gorging on punk fashion, music, art, and attitude, we still grant it permanent "outsider" status. Its tired tropes and worn-out clichés are still celebrated as edgy and anti-authoritarian, above reproach and beyond criticism. Punk-rock culture is the ultimate slow-acting venom, dulling our expectations by narrowing the aperture of "cool" and neutering our taste by sneering at new flavors until every expression of actual individualism is corralled and expunged in favor of group-think conformity. […]

The truth is, if there really was an Illuminati bent on controlling the world through a secret government, they couldn't have done a better job of defanging the youth movement than by introducing the self-negating, life-consuming, ignorance-propagating, lethargy-celebrating, divisive and controlling, fashion-based ideology of punk rock into the mainstream. It was basically the crack epidemic of rock culture.
Full Story: Seattle Times: Punk Rock Is Bullshit
(via Joshua Ellis)
It might be worth comparing punk with the hacker ethos, which for the most part embraced making money and building useful tools, but whose impact on the world is also debatable.
Klint Finley
I found this interesting because I normally come down in favor of western medicines and treatments:
In the case of the diabetes epidemic, I really paid attention to the narrative of the disease as dictated by Western biomedicine and, in contrast, indigenous peoples of Western North America. And I learned that they are operating on very different narratives. Western biomedicine says diabetes is caused by Indian genes, poor diet & lifestyle, etc. To many tribal people, this is a very doom and gloom story–if diabetes is caused by bad genes, what can you do about it? It's disempowering. It also shames and blames Indian identity. Not surprisingly, many medical interventions, like getting diagnosed and treated, are traumatic in their own way. Getting one's blood drawn and scrutinized for glucose levels, for example, reminds many of having their blood scrutinized for tribal enrollment. It can be felt as another face of social control.

Many tribal people, in contrast, understand the diabetes epidemic as an expression of the generational trauma they've experienced. Things like European epidemics, Indian boarding schools, nutritional trauma, environmental degradation, and reservation life were really hard hits to Salish life and culture. And these wounds span generations. And this is cited as the cause of the diabetes epidemic in tribal communities. So in this sense, there is definite spiritual and cultural dimension in diabetes etiology with Salish people.

So you have these 2 ways of looking at diabetes: one focuses on genes & diet, the other addressing cultural wounds. So when you build a diabetes program based in a biomedical understanding and try to implement it in a community that sees generational trauma as the primary cause, the program will fail. However, if you create a tribal diabetes program based in their cultural understandings, then you can get somewhere. So that was the big lesson: know the mental models of who you're working with, and meet the people where they are. Not where you are.
Full Story: Traditional Medicine, a Conversation with Renee Davis
The whole thing is worth a read.
I was surprised at how much I liked this article on irony by Christy Wampole for the New York Times:
What would it take to overcome the cultural pull of irony? Moving away from the ironic involves saying what you mean, meaning what you say and considering seriousness and forthrightness as expressive possibilities, despite the inherent risks. It means undertaking the cultivation of sincerity, humility and self-effacement, and demoting the frivolous and the kitschy on our collective scale of values. It might also consist of an honest self-inventory.

Here is a start: Look around your living space. Do you surround yourself with things you really like or things you like only because they are absurd? Listen to your own speech. Ask yourself: Do I communicate primarily through inside jokes and pop culture references? What percentage of my speech is meaningful? How much hyperbolic language do I use? Do I feign indifference? Look at your clothes. What parts of your wardrobe could be described as costume-like, derivative or reminiscent of some specific style archetype (the secretary, the hobo, the flapper, yourself as a child)? In other words, do your clothes refer to something else or only to themselves? Do you attempt to look intentionally nerdy, awkward or ugly? In other words, is your style an anti-style? The most important question: How would it feel to change yourself quietly, offline, without public display, from within?
Opinionator: How To Live Without Irony
I'm not sure her antidotes to irony work though… what's wrong with wearing clothing in a particular style? What's wrong with liking things that are absurd? Can't nostalgia be sincere? Why shouldn't you draw influence from historical periods that you didn't live through?
Still, analysis of contemporary irony is spot-on, and these self-examinations are good starting points, even if you decide that dressing like a 19th century dandy is the best way to sincerely express yourself. Or whatever. (I can't help but loop this sort of analysis of one's own speech back to the Buddhist notion of "right speech".)
Tangent: Wampole mentions the films of Wes Anderson as examples of a "New Sincerity" movement. I find that interesting because they don't come across to me as sincere at all — I've found his work to be quite hipster-ish. But I have no idea if it's actually sincere or not — I guess that's part of the problem. Also: is irony such an infection that even sincere things can be shot through with irony? For example, I don't care much for Quentin Tarintino's films, but they strike me as very sincere in their nostalgia. I recently saw The Man With Iron Fists, directed by RZA and produced by Tarintino and it came off as a very sincere attempt at making a kung-fu movie. But while Tarintino, Rodriguez, Roth and the rest of the neo-grindhouse movement are clearly sincere in their love for this stuff, these pastiches remain immune from criticism. Lift lines and scenes from another movie? Portray women as sex objects? Fixate on torture porn? Well, why not — it's an homage, these are the tropes of the source material — we can't be criticized for their mistakes.
Update: More on homage and satire as deflection of criticism here
Klint Finley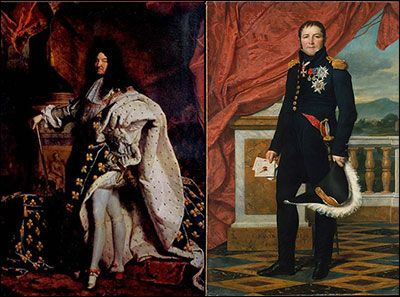 Numidas Prasarn wrote:
We have images of masculine attire through the ages as being playful at some points, and completely dour and boring at others, with it ultimately landing on the latter. English psychologist John Carl Flugel coined the term for this phenomenon as "The Great Masculine Renunciation". He writes, "modern man's clothing abounds in features which symbolize his devotion to the principles of duty, of renunciation, and of self control."[2] Changes in political attitudes and values pinned masculinity into this mode of restraint starting with 17th century France. And not to beat a dead french horse, but the death of the aristocracy was just the first nail in the coffin. After the French Revolution, specific signs of nobility and class distinction were shunned and in some cases outright outlawed. Which isn't to say that in their push for liberty and equality in the Napoleonic era class distinction and social hierarchy did NOT exist, only that showing specific signs of flamboyance or excess, characteristics of the bourgeoisie, was unacceptable. And so we reach a period of uniformity and reserve in masculine dress, as Flugel puts it "Man abandoned his claim to be considered beautiful. He henceforth aimed at being only useful."
Interestingly Prasarn cites the emergence of the dandy as part of this trend away from "play" in men's dress towards minimalism, though I'd always had the impression of the dandy as a rather fanciful figure:
On the flipside, in the English Regency, there are two major factors that contributed to this change – the Age of Enlightenment and the quintessential dandy, Beau Brummell. England at this point is engaged in constant war between Napoleon, its own efforts at expansion, and itself (Hey, America!) and the French Revolution along with the philosophical writings of the time jump start this trend of neoclassicism. For men, this means a "sleeker" silhouette, to highlight the male body and echo the idealized physique in greek sculpture. Suddenly elaborate trims and ornamentation is left out and the quality of tailoring and cut of cloth is emphasized in such a way that implied the fitness and virility of the wearer (important also in a growing military culture). Beau Brummell takes this silhouette and runs with it, becoming the poster boy for men's fashion. He is so influential as a style icon that it is often credited to him that we see the modern suit form, the dark colors and precise tailoring, starched crisp collar and a well placed necktie all from his cue (which he took from the french idealization of working class aesthetics).
Full Story: Coilhouse: The Evolution of Fashion as a Signifier
Previously: Fashion Is A Feminist Issue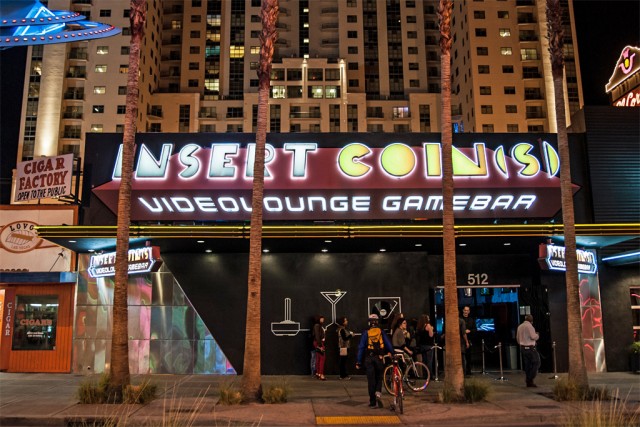 From Ars Technica:
The arcade industry is dead in the United States—everyone knows it—done in by a combination of rapidly advancing home consoles and rapidly expanding suburbanization in the late '80s and early '90s. The only people not in on this bit of conventional wisdom are the ones who happen to be opening a surprising number of successful new arcades around the country.

Adam Pratt, who runs industry website Arcade Heroes when he isn't managing his own arcade in West Valley City, Utah, tracked at least 12 major, dedicated, independent US arcades opening their doors in 2011, with 10 more opening so far this year. That might not be enough to rival numbers from the golden age of arcades, but it's a notable expansion from the years before.

"I have missed plenty of locations, but despite that, there really has been an increase over the past two years or so," Pratt told me. "News occasionally comes along of a place closing, but it is far outweighed by openings." And almost all of these locations are thriving, based on what Pratt has been hearing.
Full Story: Ars Technica: The surprising, stealth rebirth of the American arcade
The Portland bar/arcade Ground Kontrol was ahead of the curve.
From I Die You Die:
We were contacted a few days before leaving for Kinetik by Jairus Khan from Ad·ver·sary. He told us that he was planning a visual presentation for his set at the festival which he anticipated would attract a lot of attention, and wanted to speak to us about it. The presentation related to themes and imagery in the work of two other artists on the opening night Kinetik bill, specifically Combichrist and Nachtmahr. The presentation, which can be viewed here, or at the bottom of this post, openly critiques what Jairus perceives as the use of misogynist and racist tropes in those band's music and publicity materials. We spoke to Jairus after seeing an early version of the video.
Full Story: Interview with Jairus Khan from Ad·ver·sary
See also:
Straight White Male: The Lowest Difficulty Setting There Is
In case there are any younger readers out there, this is right on:
With as serious a tone as I could muster, I said "Listen to me, okay? What I'm about to say is something I want you take in and think about and really hold on to."

He nodded. "Okay, he said."

"This isn't just conversation, this is important," I said. "You listening?"

He nodded again. "I'm listening," he replied with a look that convinced me that he was.

I took a deep breath. "Right now, you're in high school in a small suburban town," I started.

He nodded.

"Everyone you know looks the same and acts the same," I explained. "They may dress differently from each other or belong to different crowds, but they're all the same. Hipsters, brainiacs, jocks, so-called 'geeks' — they're all so caught up with not being left out that they're changing who they are to fit in with whoever it is that will accept them.

"When you show up and you're not like that, it scares them," I continued. "They don't know what to do with you, because they have no idea what it's like to think for themselves. So they try to make YOU feel like the loser, because there's more of them doing what they're doing than there are of you. In such a small group of small minds, the nail that sticks up gets hammered down.

"To them, you are weird," I said. "But weird is good. No, screw that — weird is great! Being weird to someone just proves that you are being you, which is the most important thing you can ever be. There's nothing wrong with you. There's something wrong with them. They can't understand what it's like to be themselves, much less what it's like to be you."

He smiled a little. "You really think that?" he asked.

I laughed. "Dude, look at me!" I said. "I'm 300 pounds of ex-football player covered in cartoon and comic book tattoos, who builds websites and tours the world talking to people about his anime cel collection. Trust me, I know all about being weird."
Joe Peacock: "That's Why You Don't Have Any Friends."
This is all true. In fact, as you get older you'll meet more people like you - maybe not exactly like you, depending on where you live and where you work, but similar people. In fact, as you get older it will start to become more difficult to keep yourself from living a bubble of people who think and act like you do.
I think Bruce Sterling's 1991 talk at the Computer Game Developers Conference is also relevant to mutants of all ages:
Alienated punks, picking up computers, menacing society…. That's the cliched press story, but they miss the best half. Punk into cyber is interesting, but cyber into punk is way dread. I'm into technical people who attack pop culture. I'm into techies gone dingo, techies gone rogue — not street punks picking up any glittery junk that happens to be within their reach — but disciplined people, intelligent people, people with some technical skills and some rational thought, who can break out of the arid prison that this society sets for its engineers. People who are, and I quote, "dismayed by nearly every aspect of the world situation and aware on some nightmare level that the solutions to our problems will not come from the breed of dimwitted ad-men that we know as politicians." Thanks, Brenda!

That still smells like hope to me….

You don't get there by acculturating. Don't become a well-rounded person. Well rounded people are smooth and dull. Become a thoroughly spiky person. Grow spikes from every angle. Stick in their throats like a pufferfish. If you want to woo the muse of the odd, don't read Shakespeare. Read Webster's revenge plays. Don't read Homer and Aristotle. Read Herodotus where he's off talking about Egyptian women having public sex with goats. If you want to read about myth don't read Joseph Campbell, read about convulsive religion, read about voodoo and the Millerites and the Munster Anabaptists. There are hundreds of years of extremities, there are vast legacies of mutants. There have always been geeks. There will always be geeks. Become the apotheosis of geek. Learn who your spiritual ancestors were. You didn't come here from nowhere. There are reasons why you're here. Learn those reasons. Learn about the stuff that was buried because it was too experimental or embarrassing or inexplicable or uncomfortable or dangerous.
The ever clever Flak Magazine comments on Hitler mustaches. One way not to look like a Nazi:
Not shave regularly, but let your hair grow into any one of the hundreds of different facial hairstyles that aren't evil rectangles of Nazism that perch on your upper lip like a little black cockroach of moral putrescence.